EPF Passbook is an online document that contains all the contributions made by both the employer as well as employee in the EPF account. It contains all the detailed monthly contributions made by the employer. Online EPF Passbook helps you to check the EPF Balance anytime and any interest that has been deposited in the beneficiary account can also be checked. To view or to download EPF Passbook Online, UAN (Universal Account Number) must be activated. If you have many EPF accounts then you will be having a separate passbook for each account.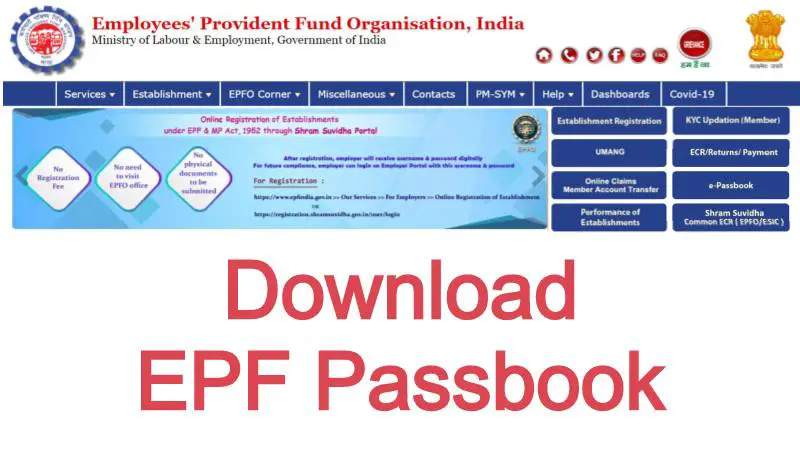 Download EPF Passbook Online
The EPF Passbook can be download online by all EPFO members, who have completed the UAN registration on the EPFO portal. The following are the steps can help you EPF passbook Download online.
Visit the

EPFO website

Click on the "e-passbook" option.
Then on the new tab enter your "UAN", "Password" and "Captcha" then click on "Login".
Member IDs of all EPF accounts linked with your UAN will be displayed on the screen. Click on the EPF Member ID under "Select Member ID to View Passbook".

Once you click on the Member ID, all details of PF account will be displayed such as the name of the organization, name of the employee, where the office is located, the share of the employer and the employee, and the contribution made towards the Employees' Pension Scheme (EPS).

Now your passbook will be opened on the next tab in PDF format.

You can download or print your passbook directly from here.
Step by Step Guide to Check EPF Balance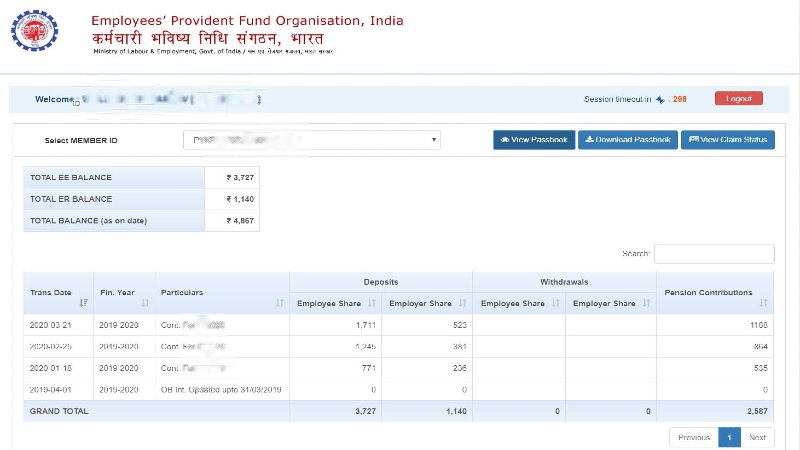 You can also check EPF balance online at any time anywhere by the following methods.
Employees can now check the PF balance using the UMANG app on their mobile phones and you can also raise the claim and track the claim using this app.
The users can now access their passbooks on the unified portal of EPFO and the UAN should be tagged with their account to avail the services.
If the employees UAN are registered in the EPF portal then you can view the PF balance and also the latest contribution by sending an SMS to 7738299899.
For example: If you want to receive the message in English then the message format should be "EPFOHO UAN ENG"
A registered UAN portal user can give a missed called to 011-22901406 from your registered mobile number.
EPFO provides the facility to view the e-passbooks online only to those members who are registered at the EPF member portal. The UAN and password are required to view the passbook online and on the UMANG app. Any updated details or changes made on the portal will reflect in the passbook after 6 hours.